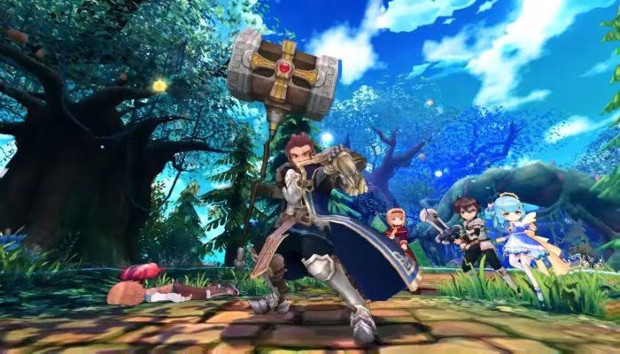 Twin Saga's getting some new content, and players will soon be able to not only explore five new dungeons, but do it as Googly-eyed Sword Masters, Gunslingers, and Mages. They'll also be able to play with friends from other X-Legend MMOs like Aura Kingdom and Grand Fantasia in a Cross-Over Event.
The new dungeons run a range of environments, including desert valleys, temple ruins, and laboratories. In these dungeons, players will find all new monsters to fight and new crafting recipes, armor parts, and more to obtain. In one dungeon — "Abyss" they'll even find new skill-books that will allow them to learn twelve new class skills.
Players will also be able to obtain new companions to use on battlefields or when questing.