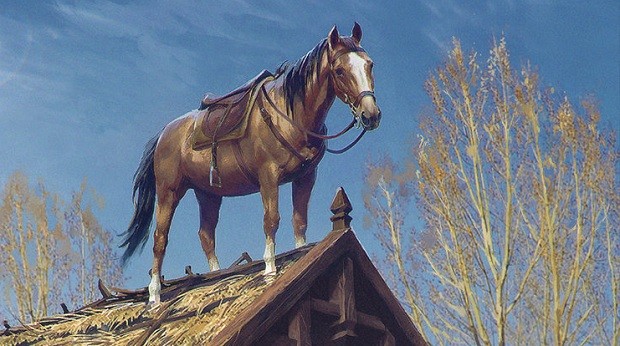 It's common for digital CCGs to have animated cards as part of their high-end bling. That makes even more sense for cards based on a video game, like Gwent: The Witcher Card Game. And at PAX East this weekend, fans found out that one card will be particularly true to its source material.
Geralt's horse Roach is a trusty, loyal — and often very buggy — steed. As revealed at PAX, his penchant for getting into places he doesn't belong will be reflected on the animated version of his card. You can see him in his full and derpy glory in a video clip from CD Projekt Red's Twitch stream from the convention.
During the presentation, the dev team showed off other animated cards, as well as explaining how they would work in general. They'll have two animations — an intro and a loop — and CDPR is still deciding whether they'll be in real time or slow motion. You can see more animations and the process behind creating them starting at about this point in the video replay.