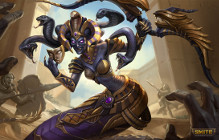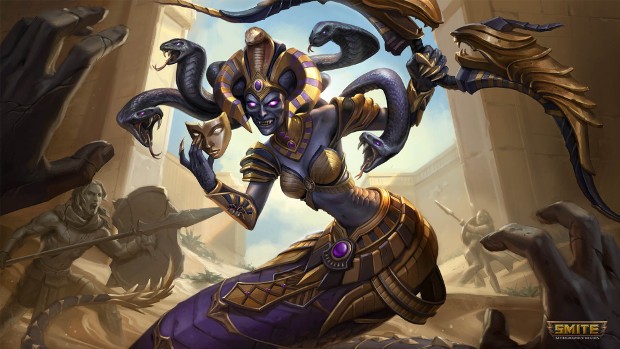 SMITE update 5.10 is live, and it's brought with it Medusa's Deathmatch — a 3v3v3 adventure that takes place on a newly created Egyptian map. As expected from anything with deathmatch in the title, one team must eliminate all opponent teams in order to win a round. The first team to win three rounds wins the game. Oh… and of course there's a sandstorm surrounding the map that players will need to worry about.
To accompany the adventure, Hi-Rez has also created a special bundle that includes special skins, boosters, and more.
Also of note in SMITE news, the patch notes are up for update 5.11. In addition to providing detailed info on the new god, Baron Samedi, it also includes this year's Fourth of July skin — Star Spangled Nike.