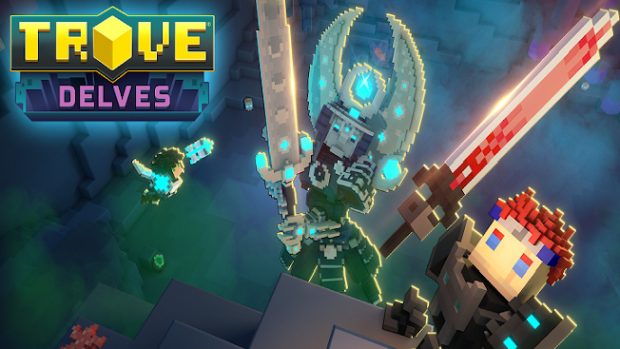 Gamigo is adding a new mode to its voxel-MMO Trove. Named "Delves" this mode takes players down into the depths of the game's world. Leave the surface and head into the layers of the earth, spending some time exploring newly discovered cave systems.
Delves can be public or private. Both options are designed for groups made up of eight players. Individual delves are time-limited and will reward those who manage to solve them and defeat the related boss within that time. In fact, challenge rewards previously earned by completing the Shadow Tower have been moved to Delves. A new tier of gear has been added as well.
The new mode arrived as part of today's update and gamigo has decided to celebrate with a screenshot contest and art challenge for PC players.