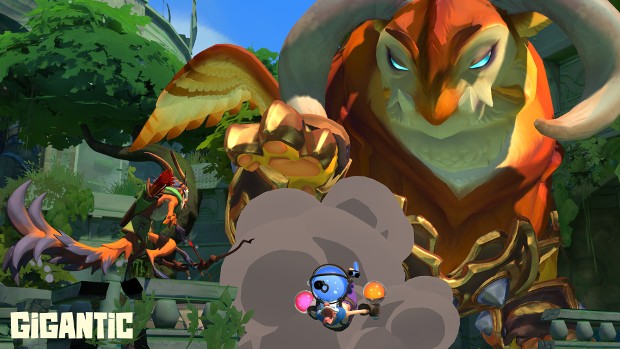 If you've been waiting for your chance to check out Motiga's upcoming free-to-play MOBA Gigantic you will get your chance next weekend. The company — along with producer Perfect World — announced today that a stress test for the game would be conducted next week.
The test will kick off on June 30 (Thursday), and can be signed up for via the official game site or Perfect World's Arc page starting today. Players who are selected for the test will be able to preload the client next week.
Seeing as this is a stress test, Perfect World should be looking to get as many people in the game as possible, so if you haven't been able to participate in earlier Gigantic tests, now's your best chance.