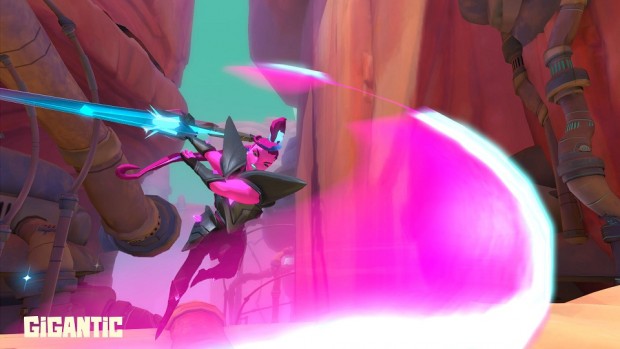 Gigantic just launched a big update, and it's got another in the works. Eternal Dawn will hit Windows 10 and Xbox One on Feb. 23, with more updates to follow in March.
On the 23rd, players will receive a new hero, the lance-wielding Zandora, "who uses auras to empower herself and allies on the battlefield." Zandora comes with two differently colored House Aurion skins, and the update also adds 18 new "Eternal Light" weapon skins. A competitive leaderboard will also be added, letting players track their skill levels across all heroes.
Motiga plans a series of smaller updates on each Thursday in March, adding a new creature, the Storm Drake, and House Aurion skins for Beckett, Vadasi, and Voden. More information will be revealed on all of Eternal Dawn's new features over the upcoming weeks.