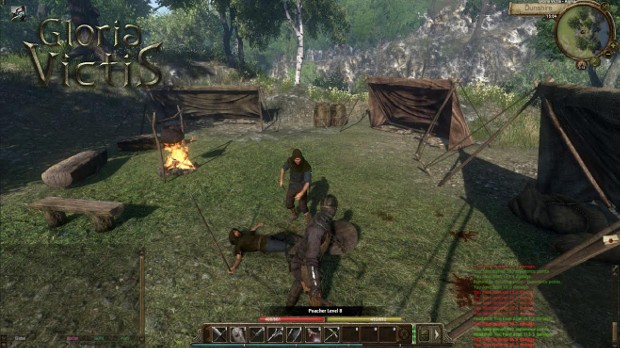 Black Eye Games' latest update for its free-to-play MMO Gloria Victis makes things a lot easier for those just starting out. Update 0.5.9 introduces two new islands designed to be used as penalty spawnpoints for those acting unlawfully. This puts outlaws and griefers further away from the starter areas — making things a tad more hospitable.
In addition, Black Eye Games has redesigned the starting areas, placing enemy human NPCs in camps to increase player experience gain. This will also give players a clearer idea of where they need to go.
Newbie-related content isn't the only thing getting some fresh paint. More experienced players will be happy to know that they'll be seeing new types of dynamic events and an improvement to the "Valley of Death" PvP tournament.
The combat system has also been improved based on feedback from players.
For more information, a full set of changelog notes can be found on the Gloria Victis site.