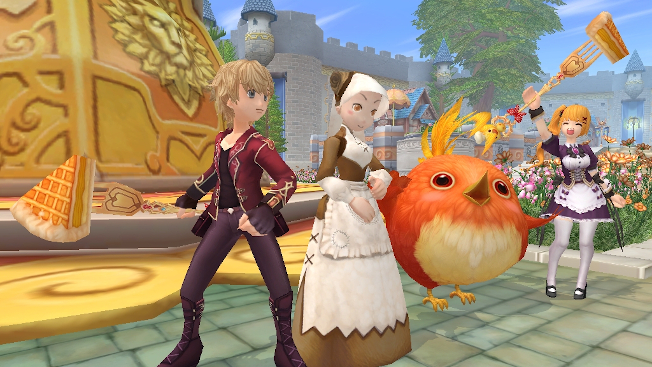 Today, Aeria Games released an update for Grand Fantasia — just in time for Thanksgiving. The update adds new dungeons, time challenges, and even updates the game's wedding system. And, of course — since it's November — it throws in the Thanksgiving event. During the event, players must go on a journey to rescue Master Tse's assistant Reyna, who she needs to help complete her Turkey Sweet Pie. (Of course, rescuing someone from danger is probably the bigger goal here.)
As for the other additions this go-round, players will once again be able to take on the Sprite King's Trial. Simply speak to Luke to begin the quest. Those looking for even more challenges — and rewards — can take on the Shell Hill Time Challenge, protecting it from a group of thieves disguised as jelly-rabbits.
On a more technical note… If you've been considering an in-game wedding, the whole process has been streamlined somewhat. The quests of Patience and Determination have had their waiting times reduced. The marriage interface has been changed as well. A handy rundown on those changes is available on the Grand Fantasia site.