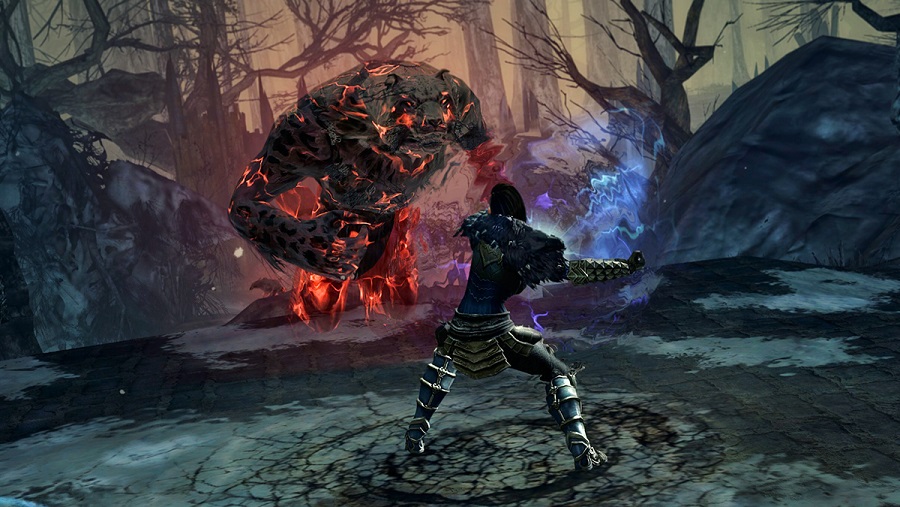 The Icebrood Saga continues in Guild Wars 2 next week, with the first proper chapter in the series releasing next Tuesday, Nov. 19. Whisper in the Dark adds a new map, two new masteries, and three new missions, as well as continuing the story begun in the prologue Bound By Blood.
The chapter will take players to the icy Northern Shiverpeaks, where the long night "scratch[es] at the minds" of its rugged Kodan and Norn residents. The sinister Boneskinner haunts these lands and will be the target for one of the new strike missions. Also, there's a "campfire s'mores roasting kit," which is clearly the best loot the update has to offer.
Learn more about Whisper in the Dark on its dedicated page on the Guild Wars 2 site.