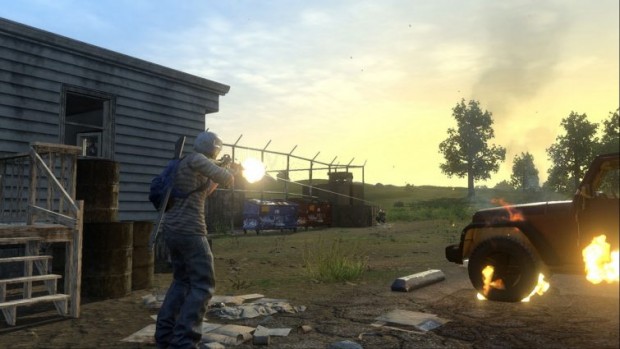 In just over a month, H1Z1 has accumulated 10 million survivors on the PlayStation 4. Daybreak Game Company made that announcement today, alongside an update to the game that added a new weapon and various mechanics to the free-to-play battle royale.
Today's update adds revival mechanics to the game, as well as aim acceleration adjustments and a new weapon, which lets you call down air strikes on your enemies.
If you logged into H1Z1 on PS4 prior to midnight on June 27, you'll also receive a free Darkfire Pickup Truck and Sunrise Parachute. The gifts are part of the celebration of H1Z1's first month on consoles, over which time Daybreak says 102 million hours have been played — and hey, they've never lied to us before.