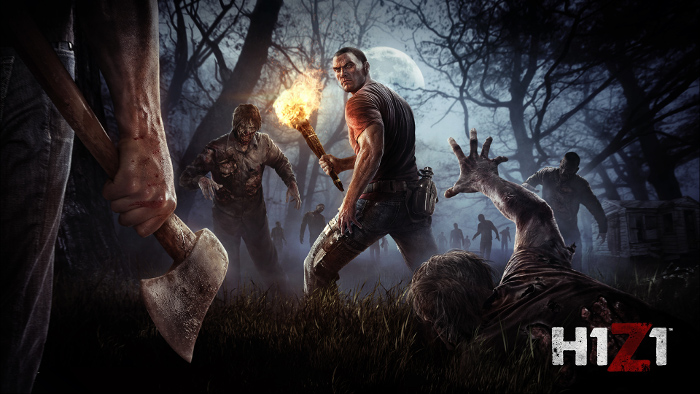 Two new major updates have been introduced for Daybreak Games' free-to-play zombie survival game, H1Z1. An announcement from the company revealed the implementation of a new server titled Green Dawn and the kick-off of weekly matches leading up the H1Z1 Showdown, a remote Battle Royale tournament.
Green Dawn is a new Battle Royale server on which things are sped up. Matches kick off quickly and toxic fog rolls in faster. This leads to shorter rounds that offer players a chance to earn rewards quickly. First place winners will be rewarded with one of three skins for the new "Green Dawn X" gun, available exclusively on this server.
To access the Green Dawn events, players will need to use an Event Ticket they either earn in game or purchase via the marketplace.
In addition to Green Dawn, Daybreak announced the H1Z1 Showdown, a remote that will take place on December 12. Leading up to the event, server captains will host weekly matches of Battle Royale. At the end of the preliminaries, teams will be formed to play in the Showdown event. The winner will select a charity of their choice to receive a $5,000 donation from Daybreak Games and a chance to create an in-game item.
In addition to the donation in the player's name, Daybreak will also contribute 50 cents for every Showdown crate key sold to No Kid Hungry, a non-profit working to end childhood hunger in the U.S.