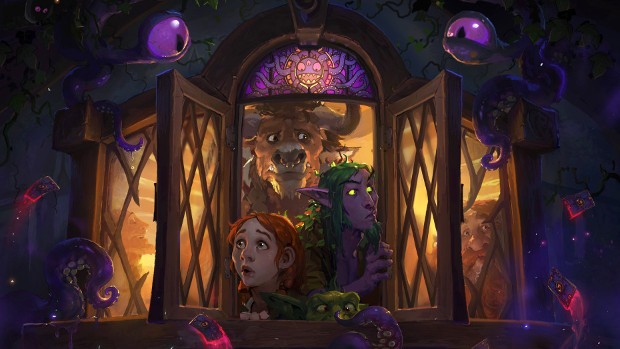 In honor of Hearthstone's upcoming expansion, Blizzard announced today that they would be offering players chances to get their hands on up to 13 card packs for free. Hearthstone players will earn 3 packs simply for logging in during the Whispers of the Old Gods launch week — including a guaranteed C'Thun card and two compatible buff cards. The other ten packs will have to be earned by completing objectives.
For winning two games in the new "Standard" format, players will be given an additional five packs for free. After that, they will need to win seven more games to earn the final five packs.
Whispers of the Old Gods releases April 26, so you'll want to be sure to log in at any point during that week.