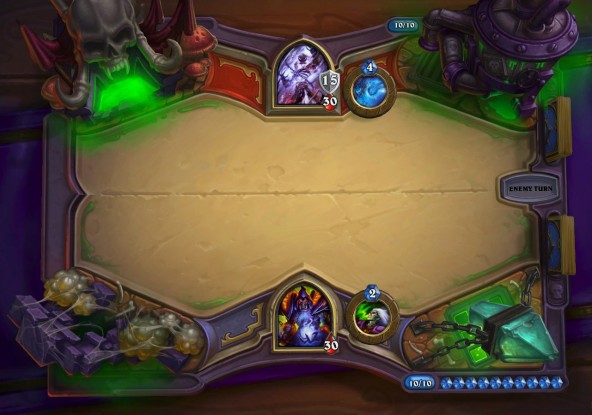 Players hoping Blizzard would release Hearthstone's first expansion, Curse of Naxxramas on July 1st are in for a bit of bitter sweet news. A new comment on the official Hearthstone forums made by Community Manager Aratil reveals the team is projecting a release sometime during the month of July. However, according to Aratil, there's still plenty of implementing and bug fixing left before the final unveiling.
Aratil also mentioned a "targeted" reveal date for pricing regarding Curse of Naxxramas next week on July 1st. Previously, Blizzard mentioned Curse of Naxxramas would function similar to Arena mode, with the first wing of the expansion available for free and subsequent wings available for purchase with in-game gold or real currency.
Recently, screenshots were reportedly leaked which showed images taken of Curse of Naxxramas running on an Ipad. The expansion will add 30 additional cards all earned in new single player challenges against each of Naxx's raid bosses.
Later this year, Blizzard has stated it plans to release Hearthstone for Android devices.