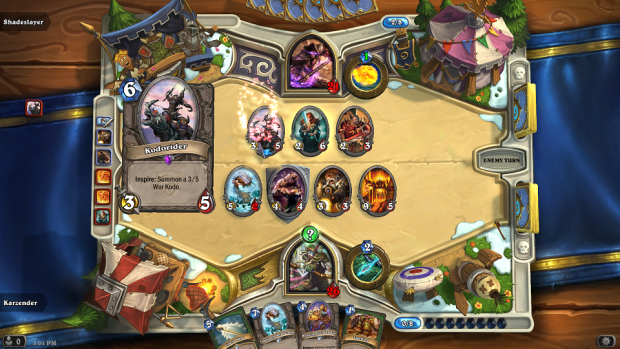 The Grand Tournament begins Monday, Aug. 24 (Aug. 25 in Asia)! That's when Blizzard will go live with all 132 cards from Hearthstone's newest expansion, which puts a big focus on hero powers and valiant mounted minions.
Packs will be obtained in the usual ways, by spending either coins or real money. Until the launch, you can still get the pre-purchase bundle, snagging 50 packs and an exclusive card back for just $50. Of note: After the expansion goes live, Arena pack rewards will be randomly chosen from among Classic, Goblins & Gnomes, and The Grand Tournament.
Until Monday, you can get a taste of some of the new cards via this week's Tavern Brawl, which pits players against each other using preconstructed hunter and mage decks featuring Grand Tournament cards. I've played four times and gotten the hunter deck each time. I'm 2-2, but I still think mage is stronger. How are you faring?