Put on your bell bottoms and shine up your disco balls for Hearthstone's next adventures, the 1970s-themed One Night in Karazhan. The adventure looks to follow the regular Hearthstone adventure format, with four wings' worth of PvE bosses, nine class challenges, and 45 cards you can earn for defeating them.
Medivh will be your host for the festivities, and despite being a powerful mage, players are warned that
"Some matters may transpire over the course of the evening that might require your… special attention. Come prepared!"
and
"This party is so intense, it's warping the very fabric of space and time to bring in more guests! Use the new portal spell cards to unleash the magic and summon random minions to the field."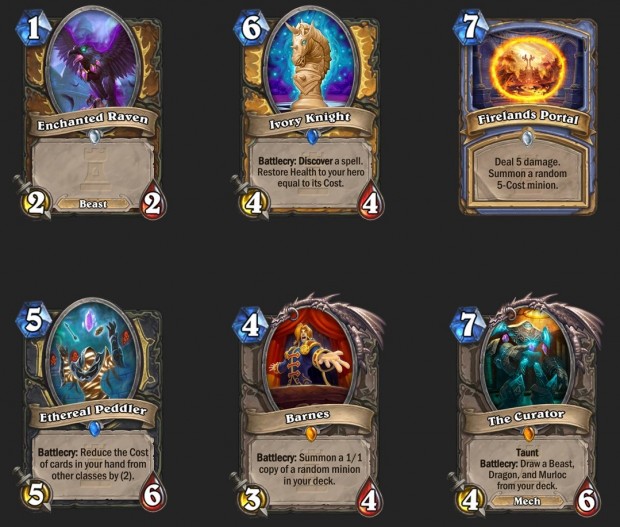 The four wings are titled the Parlor, the Opera, the Menagerie, and the Spire, which you can purchase for 700 gold/$6.99 apiece or for $19.99 for all four. There's also a Prologue encounter with Prince Malchezaar, which will be free to all players.
One Night in Karazhan opens in two weeks. Are you looking forward to it?
Thanks to Hearthhead for the card images!