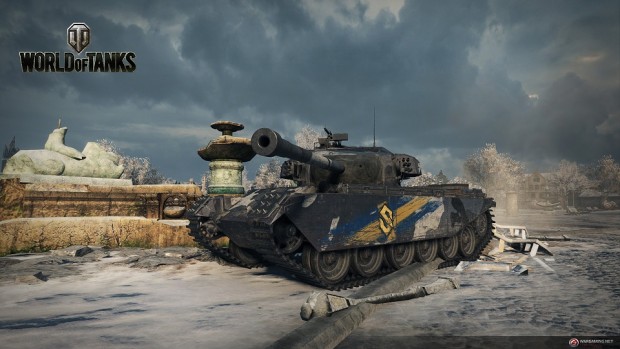 The collaboration between Wargaming and European heavy metal band Sabaton is finally starting to bear fruit. Today, the band revealed a new video for its hit song Primo Victoria, this time with a World of Tanks theme and plenty of … well, tanks.
The video is only the beginning. According to the press release, "The next big step in this mission will be an original soundtrack and sound effects for each map, provided by the team and in collaboration with musicians from around the world." In addition to Sabaton, Japanese musician Akira Yamaoka will also be lending his talents to the upcoming soundtrack.
That's all well and good, but what about the actual game? Wargaming's got some heavy metal planned for that, too, in the form of the Strv 81 Primo Victoria, a premium tank that's coming to the game tomorrow. It features unique camouflage and a has the members of Sabaton as its crew. Now, if they would sing alerts, like "We're on fiyaaaaaaaaah!!" … that would totally rock.