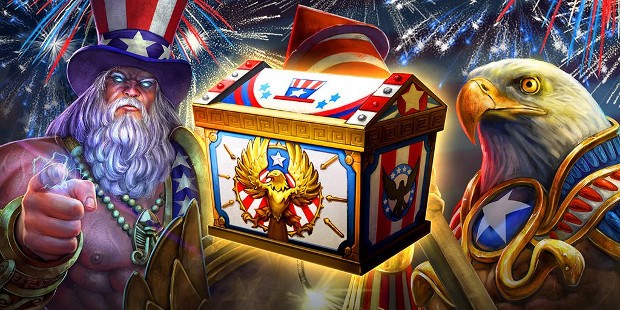 If you haven't already gotten everything being offered in the SMITE Independence Chest, now might be a good time to grab it. Not only is it on sale at a 50% discount, but a portion of the proceeds will be going to help with the flood recovery efforts in Houston.
The Independence Chest is returning at 50% off. For every purchase, Hi-Rez will donate $1 to help support flood recovery efforts in Houston. pic.twitter.com/sZNtuJaEjm

— SMITE (@SMITEGame) August 31, 2017
For every chest bought, Hi-Rez will be donating $1 to Houston Flood Relief. One buck might not seem like a lot, but seriously, those things can add up. And trust me, every little bit helps.
Of course, if you'd like to do more, there are plenty of options. In fact, the New York Times has a pretty handy list that not only provides information on organizations to donate to but also gives advice on how to make sure you avoid any scams. As always, do a bit of research and donate with your conscience.