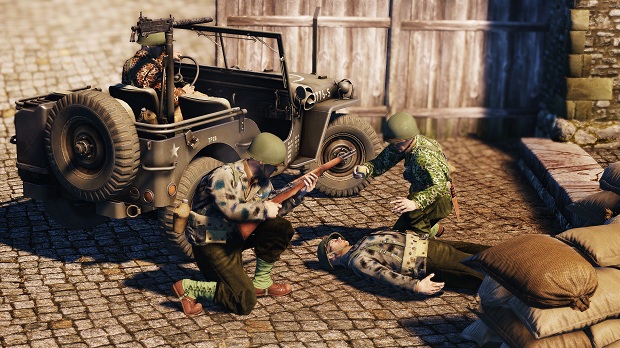 If your aim in first-person shooters is as poor as mine, you probably gravitate toward playing support classes. That wasn't really an option in Heroes & Generals until just now, with the arrival of the "Medic!" update.
The update adds the First Aid Kit and and Medic Pouch (which holds three First Aid Kits), usable by all soldiers in all factions. Each Kit heals 80 points of damage from a soldier, so you can send them back into the action to get shot again. The Kits also complete the benefits that were given out with purchase of Hacksaw Ridge promotional pack last month.
The update naturally adds ribbons related to serving as a medic. It also makes a few changes to the Medium French Village map, along with the usual tweaks and bug fixes. You can read the full update notes on the H&G site.