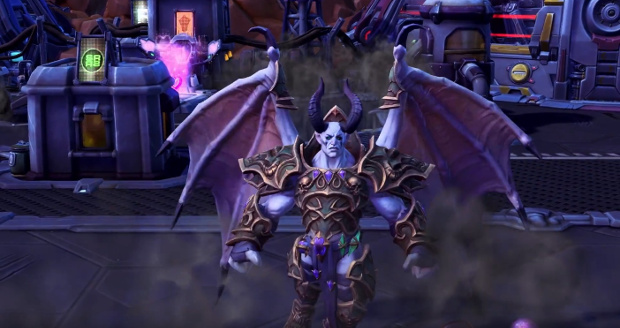 The patch notes are out for Heroes of the Storm's latest PTR update, and with it, details on the next Hero to join the Nexus, Warcraft's Dreadlord Mal'Ganis.
Mal'Ganis is a Warrior Hero that draws upon his dark abilities in combat. He makes use of his trait Vampiric Touch to steal health from his enemies and even summons a swarm of bats using Carrion Swarm.
In addition to the new hero, the update implements a series of changes and bug fixes as well as the latest rotation of battlegrounds. The notes can be perused in full on the Heroes of the Storm site. If you're just interested in the new Hero, his spotlight video is available below.