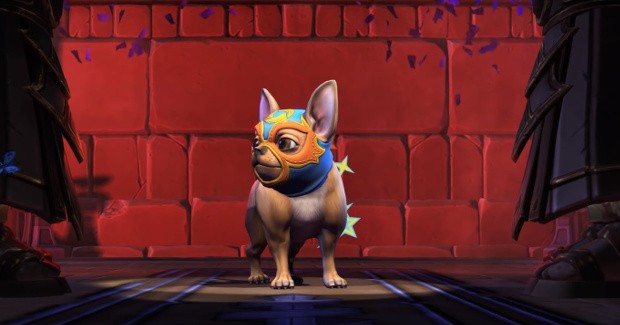 Heroes of the Storm's next event is bright, colorful, and filled with wrestling masks, pinatas and cute chihuahua mounts. Nexomania kicks off May 22, adding special new quests for Sonya and Lunara — as well as special rewards for completing them.
The update introduces new legendary skins for Sonya, Lunara, and Garrosh as well as epic skins for Diablo,E.T.C, and Kharazim. There are also two new legendary mounts, (My favorite is the Luchihuahua.) and a new Great Razorgrin mount. As always, there are plenty of portraits and sprays to go along with them — all available in the Nexomania Loot Chests.
Nexomania is set to run from May 22 to June 11.