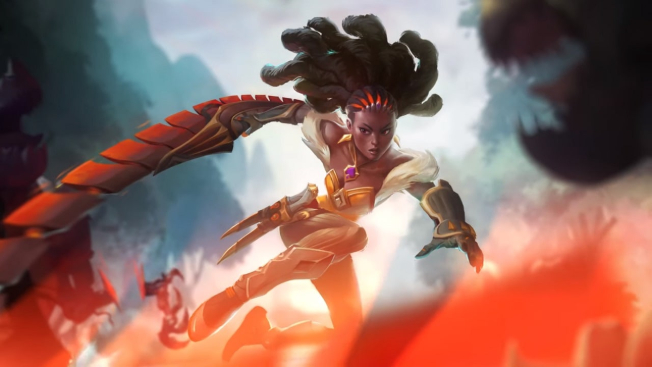 A new Hero is joining the ranks of Heroes of the Storm soon. Named Qhira, the new character is a Heroes original, the second one to be added to the game. She is a melee assassin type with one of the coolest possible weapon types — a chainsword.
As would be expected, Qhira's abilities tend to revolve around her sword, allowing her to attack multiple enemies in one shot or trap a single enemy and use them as a pivot point from which to attack others. She also has a grappling hook that allows her to move around the field quickly.
A preview of Qhira's abilities can be seen below. You can also check her out on the PTR or read a bit more about her on the Heroes site.