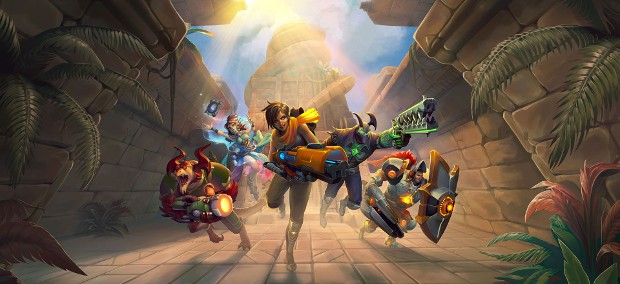 Hi-Rez's free-to-play shooter Paladins hasn't even stepped out of Beta on the PC yet and the company is already announcing the game has passed the 4 million players mark. To celebrate this milestone, Hi-Rez has revealed more information on the Paladins Evie's Winter Classic, expanding it to include players from Oceania, Latin America, Brazil, and Russia and offering each region a $10,000 prize pool.
The Winter Classic runs from November 12th – December 18th. More information can be found on the Paladins' website. This event has no impact on the teams heading to the Hi-Rez Expo, but it will keep the action going between now and the big event.
Paladins entered Open Beta on Steam September 16 and will begin Closed Beta testing on Xbox One and PS4 soon — no official date has been offered at this time.