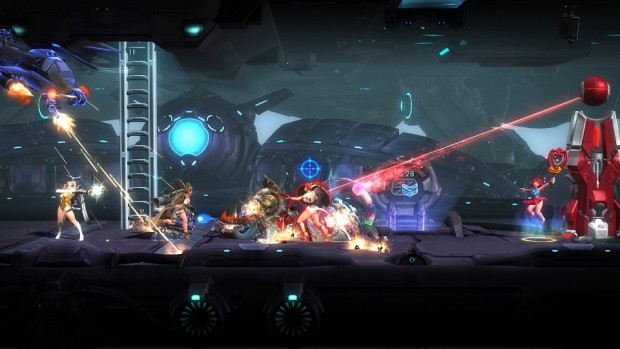 Hyper Universe will get run through its paces for a full seven days, starting this Friday. Nexon has announced a closed beta test for the 2-D MOBA will commence at 5:00 a.m. PDT the morning of June 23, and run until 10:00 next Friday, June 30.
All 27 Hypers will be available to play in this test, each featuring English voice actors, replacing the Korean voices from earlier tests. There are a bunch of other new and improved features, as well, such as an improved tutorial, better matchmaking, a ping graph, and controller support for Xbox and Logitech controllers.
If you're not already part of the testing for Hyper Universe, you can sign up for it here. The full details for this closed beta test can be found on the Hyper Universe site.