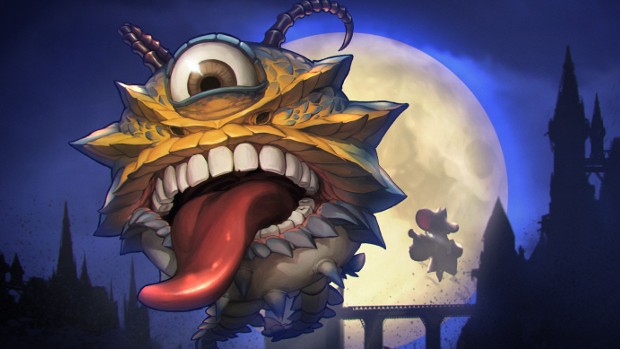 A new Hyper has been added to Hyper Universe as of today. Named Curse Eye, the Hyper has a bit of a cyclops, Beholder (without the extra eyes) thing going on. Apparently he's moody too…
According to the press release, Curse Eye has two personalities — each with different skill sets that make him either support or damage. Don't worry. He doesn't change personalities on his own. Rather players will select which of his personalities they want to play with. If a player chooses "cheerful" Curse Eye, they'll have buffs and heal spells to help their team out with. If they choose "aggravated" Curse Eye, he'll go on the offensive.
Curse Eye arrives as part of a larger update that adds new equipment — 10 new items in all, some balance changes and two new Cube Events. In addition, Nexon and CwaveSoft are offering players a 20% discount on Founder's Pack purchases made via Steam. This deal will last until 10 a.m. Pacific on October 9.