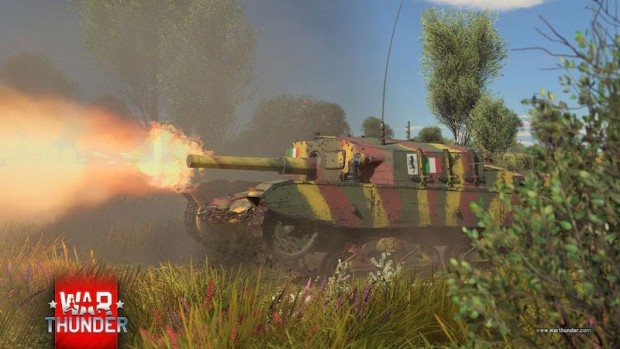 Viva Italia! Gaijin Entertainment is bringing ground vehicles from Italy to War Thunder this December, making it the seventh nation to receive the full tank treatment. They include some unusual designs, including armored cars with recoilless guns and large-caliber anti-aircraft vehicles, such as the Semovente 105/25 M43, a hybrid self-propelled gun and tank destroyer.
You can pre-order the Italian Armored Bundle for $59.99, which nets you the Semovente, along with the M26 Pershing Ariete and P40 Leoncello.
Italian ground vehicles arrive in to War Thunder with Update 1.85 in December. Learn more about them in this developer's blog.