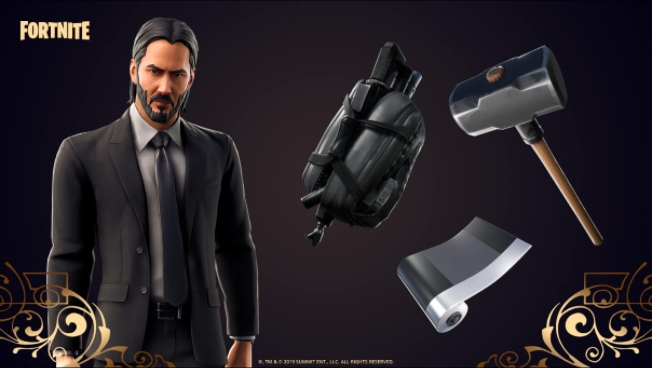 We all know that Epic Games isn't afraid of doing special crossover events with big name films. After all, they've dipped into the Avengers well at least twice.
Of course, the Avengers kind of make sense in the wacky, insane, cartoon-esque world of Fortnite, being comic book characters and all. But what about other movies? Surely there's something else that the company can tie into one of the battle royale's Limited Time Modes.
As of today, we know what that movie is. With the latest update, a special John Wick-themed LTE has been added to the game. Titled "Wick's Bounty," the event offers players the chance to collect special Wick-themed items such as the Golden Token used as currency in the films.
Players can also get the John Wick set, complete with outfit and a Sledgehammer-shaped pickaxe the game's store.
Also of interest to John Wick fans — although not related to Fortnite — Epic added a small announcement at the bottom of the post about the LTE that the game John Wick Hex will be coming out on the Epic Games Store this fall.