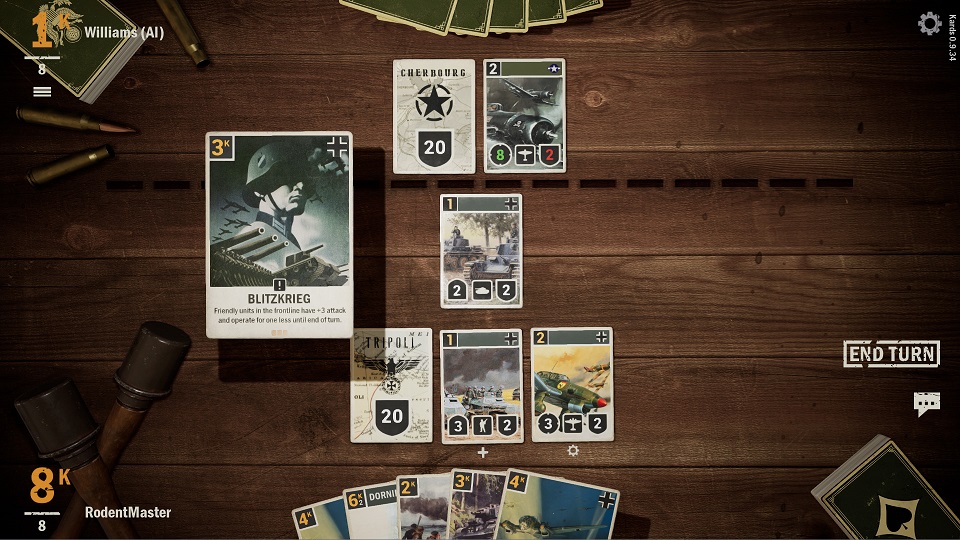 Free-to-play Kards: The WWII Card Game from 1939 Games launched out of early access last week, on April 15. It already received an expansion, back in December, and the developer has plans for a mobile version on Android and iOS devices later in 2020. Further content plans include PvE historical campaigns that will let you "play through various important events of WW2."
For now, though, 1939 Games is happy with its initial numbers, which it talked about on Kards' Steam page: 250,000 downloads in early access and a record 2,740 peak concurrent users. If you haven't yet gotten into the game, you can enjoy discounts of up to 36% on card bundles through April 26 via the in-game store. You can also purchase a special relief package, the proceeds of which go toward the UN COVID-19 Solidarity Response Fund.
In business news, 1939 Games has received $1.9 million in funding from a group of backers that include Icelandic VC fund Crowberry Capital, Helsinki-based Sisu Game Ventures, and Hilmar Veigar Petursson. Petursson is the CEO of CCP Games, and the co-owner of 1939 Games, Ivar Kristjansson, is a former CEO of CCP. His brother, and co-owner of 1939, Gudmundur Kristjansson, also spent 12 years at CCP. The endowment brings 1939's total funding up to $5 million.