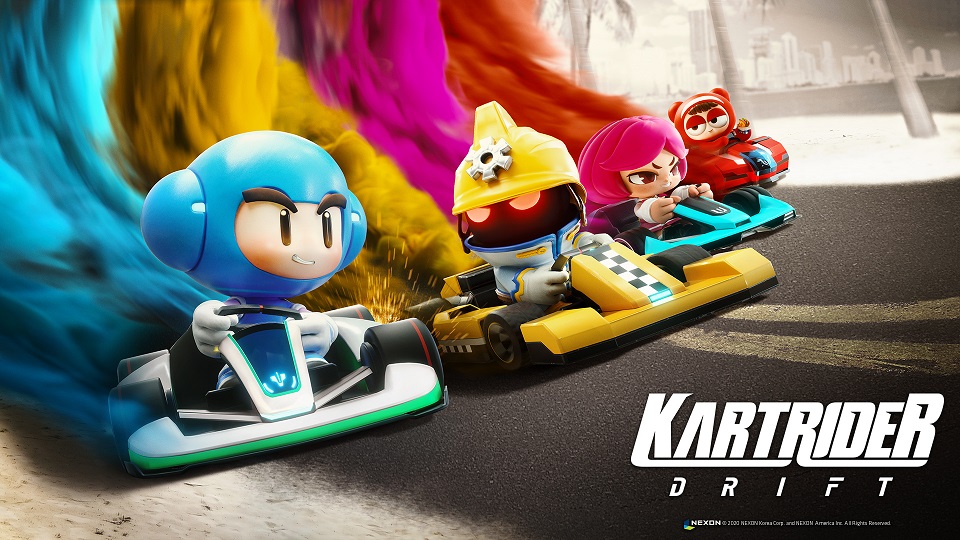 Nexon's KartRider: Drift is just about ready for its closed beta test, which kicks off tonight. Eastern. You can play on Xbox One or on PC via the Nexon Launcher or Steam.
This build of the game includes a new character, Diz, along with new tracks and a variety of customization options for your kart. There's also a revamped UI, a contextual rear view mirror, and "refined physics," which should help put the "drift" back into KartRider: Drift — or maybe just result in you skidding off the track even more. If that's the case, you can practice for the next big race in the new Racing School mode, which teaches you the basics, as well as some advanced strategies.
The closed beta starts today, June 3, at 4 p.m. Pacific/7 p.m. Eastern, and runs until June 10. As a bonus for testers, Nexon is giving out special customized karts each day, and beta participants will receive the White Cloud Balloon item at the game's official launch. Learn more about the beta on the KartRider: Drift site.