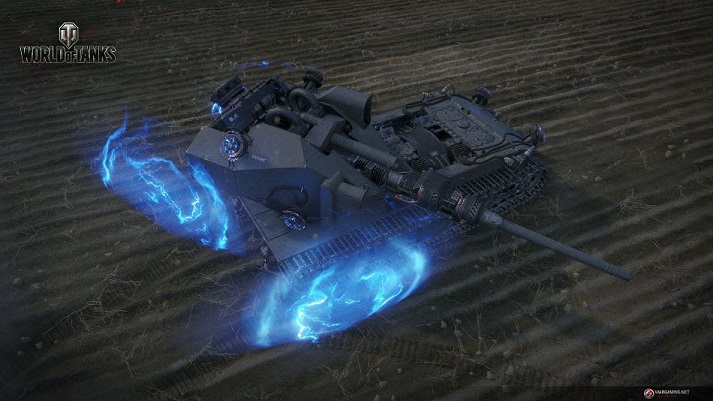 World of Tanks is ready for its raid boss battle. The "raid," in this case is the Last Waffenträger, a limited-time event that pits seven players against one behemoth, a modified Tier X tank destroyer Waffenträger Auf E 110. You'll do battle across three maps, dealing with both the Waffenträger and its AI-controlled sentinels.
Players will take modified T-55s into the battle, which make use of electromagnetic technology that can be powered up by destroying the sentinels. The Waffenträger also utilizes the technology, which provides it with an energy shield, as well as vastly improved offensive capabilities.
You can even take the Waffenträger for a ride yourself by earning or purchasing keys that allow you to take command of the fearsome vehicle against other players. Learn more about this event, which runs until Oct. 12, on the World of Tanks website.