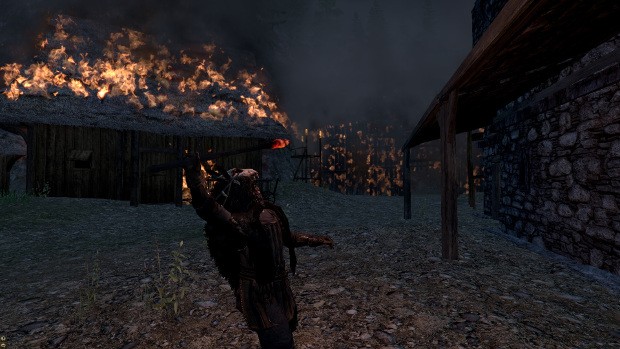 Those pesky player-neighbors getting on your nerves in Gloria Victis? Or perhaps you're just one of those people that want to watch the world burn? Either way, the game's latest update is for you. Update 0.6.7.9 adds the ability to burn wooden object such as fortifications, farms, and lumberyards by just taking a torch to them. This is going to come in very hand during sieges.
Unfortunately for the burn-ee, the ability to defend against such onslaught will not be arriving at the same time as the ability to inflict it — although the devs promise it in the "nearest future." So, for right now, it's Burn, Baby, Burn.
In addition to this fire-lovers' feature, the devs also revealed that internal tests are being done to improve the inventory system and fix depot issues. New animations and controller improvements are on the way as well. Full details on the update are available in the most recent Changelog.