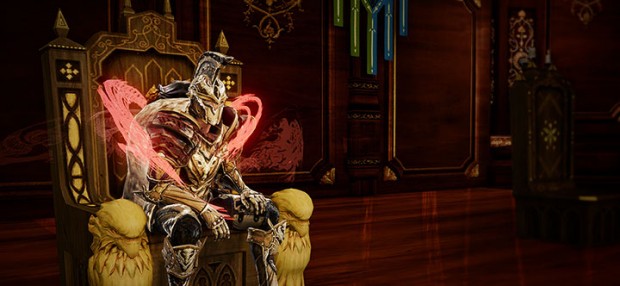 Update 2.0 will be coming to Trion Worlds' free to play, sandbox, MMORPG, ArcheAge soon. If you're an active player, there's a lot to look forward to in "Heroes Awaken." For the more ambitious among you, leading your faction to war with the new Hero System may sound like a good time, but there's a lot of work that goes into becoming a leader.
The Hero System serves as an election based system where players work through content to gain Leadership Points and Reputation Points. Leadership points are gained through open world PvP, completing party and raid quests, and earning reputation from peers. Every 30 days a new election will be held to determine who will become Heroes.
For the first 3 weeks of the election cycle players will scramble to earn the above points. In the last week, the top 20 players (Leadership Points wise) will be placed on the ballot for election. During Election week, all players at or above level 30 with at least 50 Leadership Points can cast one vote for a candidate of their faction. The 10 players who receive the most votes will become the official heroes for the next 30 days.
Elections will result in 10 Heroes becoming their faction's council for the next 30 days (when the whole process replaces the current Heroes.) Check out the cool rewards Heroes receive and their ability to call the faction to arms in the full dev post.