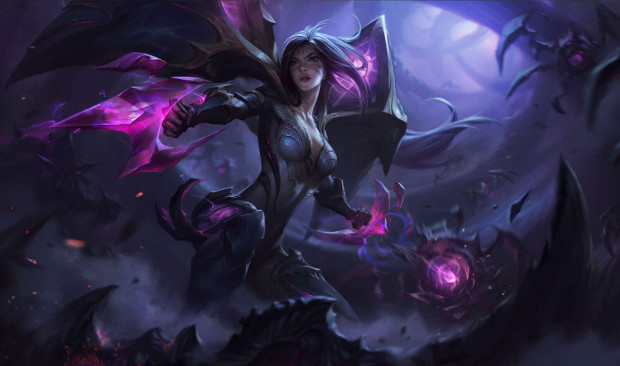 A new Champion is headed to League of Legends. Kai'sa: Daughter of the Void is a hard hitting champion designed to take down her opponents quickly.
Kai'sa has the ability to mark enemies with damage dealing plasma that ruptures after a few attacks, dealing extra damage. She's also capable of evolving her abilities based on stats gained from items and experience.
Her other abilities, such as Icathian Rain, allow her to deal a good amount of damage from a distance using things like missiles and energy beams. Basically, she's a beast. Hit up her feature page on the League site to see what I mean.