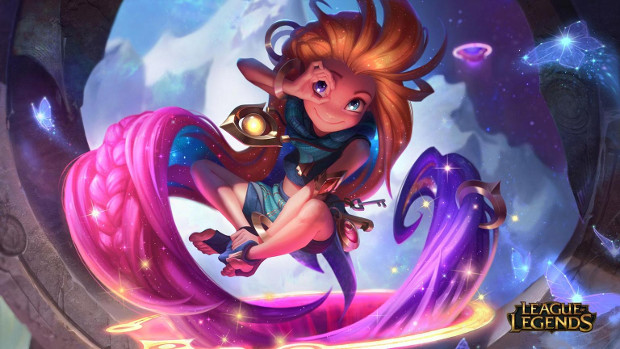 Zoe, the Pixar-like mage hero announced a few weeks ago hits League of Legends' live servers with Update 7.23. The new hero uses burst magic against her enemies and even boasts the ability to turn their own attacks against them. Her abilities are as cute as she is — seeming like they might belong in an episode of My Little Pony rather than in League of Legends. And of course, as with most hero releases, she already boasts a funky alternate skin — Cyberpop Zoe.
In addition to the introduction of Zoe, the new update also makes changes to several of the game's characters, including Gragas, Illaoi, Jix, Rammus, Shyvana, and Taliyah. The changes consist of your general smattering of buff, nerfs, and general tweaks — all of which can be read about in the patch notes.
The update also adds a new game mode: Overcharge. This is a 3v3 marksman only deathmatch that takes place during the PROJECT: Hunters event. Details on this mode can also be found in the patch notes linked above.