League of Legends: Dominion Unveiled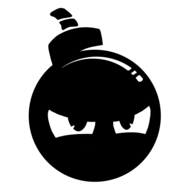 By

MMOBomb Staff,
August 4, 2011


Upcoming Capture-and-Hold Game Mode for Online Gaming Sensation League of Legends Brings Players a Brand New Way to Fight on the Fields of Justice. Riot Games unveiled League of Legends: Dominion, a brand-new capture-and-hold game mode for the hit multiplayer online battle arena title. Coming soon, Dominion features non-stop action, relentless player-versus-player combat, strategic teamwork, and nail-biting competition played on an entirely new map, the Crystal Scar.
"We asked our millions of players around the world to expect the unexpected in 2011 – and with League of Legends: Dominion, we're making good on that promise," said Marc Merrill, president of Riot Games and executive producer of League of Legends. "Dominion brings something completely original to the MOBA genre, taking the proven fun of League of Legends' team-based competition with a diverse roster of champions, and unleashing them on a new battlefield with entirely new rules."
League of Legends: Dominion features:
· Capture-and-hold gameplay: Summoners battle it out for control of five unique strategic targets, capturing points from the opposing team and defending them against enemy intrusion.
· An all-new map: The action in Dominion takes place in the Crystal Scar, a highly contested, war-torn mining village featuring stunning new art crafted specifically for the new map.
· Fast-paced action: Dominion is an accelerated version of classic League of Legends gameplay – matches last around 20 minutes, so gamers can enjoy a rapid-fire alternative to the more strategic, measured pace of Summoner's Rift.
· Non-stop combat: From beginning to end, players will enjoy unrelenting skirmishes as they vie for control over the map – in Dominion, Summoners can expect an onslaught of one-on-one and small team fights.
· Down-to-the-wire victories: Matches of Dominion are competitive until the very end – late-game comebacks are possible and the outcome is always in question.
· Completely free: Like classic League of Legends, Dominion is completely free-to-play for new and veteran Summoners alike. Players will be able to use all their existing masteries, runes, champions and skins on Dominion.
Gamers will have the first chance to go hands-on with League of Legends: Dominion this month at Gamescom in Cologne, Germany and PAX Prime in Seattle, Washington.
More information can be found at http://leagueoflegends.com/
Got a news tip? Contact us directly
here
!
---
You May Enjoy