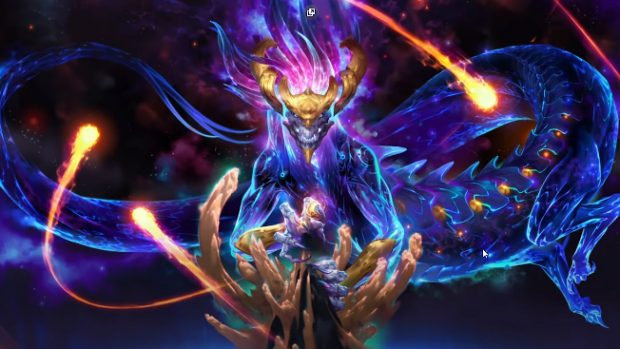 Things have officially changed in Riot Games' Legend of Runeterra. As promised, the Call of the Mountain expansion launched today, bringing with it not only new cards, champions, and even a region — but also the new bimonthly card release schedule. Today's expansion is the first of a set of three, all tied to the new Targon region. With today's release, players get the new region, 7 new champions, and 82 non-champion cards. This includes 51 Targon-specific cards.
The expansion also introduces the new "Discover Targon" lab, which features six premade decks featuring the new cards. Some are support-focused while others put an emphasis on defense. Still, others rely heavily on strategy. These may come in handy during the new ranked season which began today.
And, of course, there are some new cosmetic items to be had, like the Celestial Summit board and a new doggy Guardian by the name of Cosmo — not to mention card backs, emotes, and more.