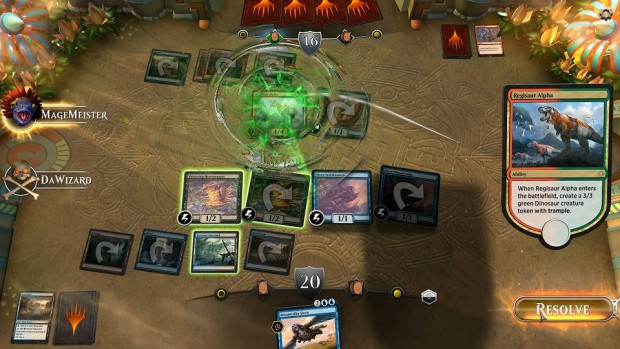 If you're still waiting to get your crack at the new free-to-play Magic: The Gathering online game, your wait is almost over. The closed beta for Magic: The Gathering Arena kicks off Dec. 4 and will run all day, every day, through at least January.
As outlined in a blog post, the initial wave of invites for MTG Arena's closed beta will be small and will include only constructed matches and Ixalan cards, but will ramp up — both in terms of cards and players — through the coming months. There will still be a non-disclosure agreement (NDA) for the time being, so if you're lucky enough to get into the game, you'll still need to keep quiet about it.
And how do you get in? That's still the same: Head over to the MTG Arena site and sign up. Your chances will be increased if you can snag priority access by attending pre-release events or being a Magic Duels player, and there's an FAQ that explains how that works here.