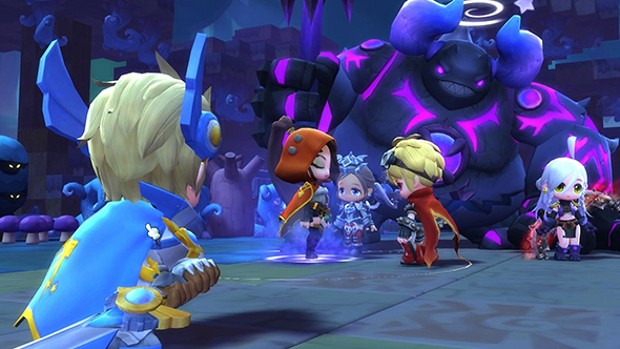 MapleStory 2's Closed Beta event has come and gone, and according to the most recent Producer Blog, the dev team is hard at work going over the feedback they've received. Of course, with beta over, fans are now wanting the answer to a very important question: When is the game going to launch?
Unfortunately, the blog doesn't actually tell us that. Instead, what we're getting is an announcement of an announcement. That's right, we're not going to find out a launch date today. We have a little bit longer to wait. It seems the dev team wants to hold that bit of information for the MapleStory 2 Premiere Event that will be taking place in Los Angeles on August 21.
There is some good news here. Since this is an event we're talking about, players can also look forward to getting other information — like a look at what the future content schedule will be like. The event will be open to press, media, and selected content creators who participated in the Closed Beta events. Fans can get details on everything that happens there via the MapleStory 2 social accounts.