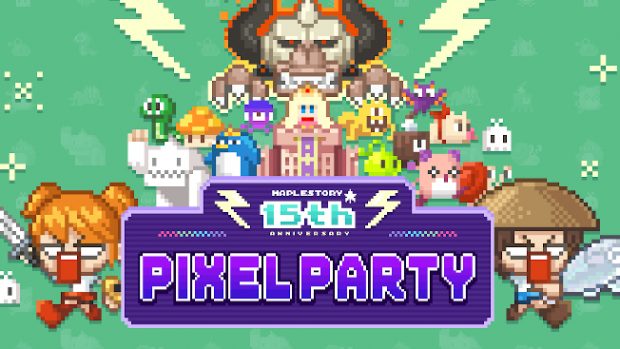 Because it's cute and because they can, the developers of MapleStory have decided to celebrate the game's 15th anniversary with a special "retro" event that takes place in the 16-bit Pixel Kingdom. During this event, players will take on the role of the Honorary Pixel Hero to protect the Pixel Kingdom and rescue Princess Aurora from the evil Lord Pixrog.
The event will feature new levels, puzzles, and — of course — goodies. There are a pixel roller rink and a pixel sauna, plus something called the "Pixel Up and Up". This is a vertical climbing game in which players compete against each other to earn "Pixel Power".
If this is the kind of cute fun you've been looking for, mark your calendar for April 22, because that's when the whole thing kicks off. Until then, more details can be found on the MapleStory site.