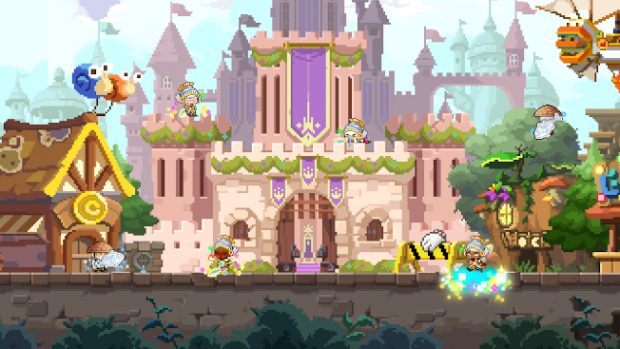 It's time to party with MapleStory, 16-bit style. The game's 15th anniversary event kicks off today, bringing with it the Honorary Pixel Hero Event, a bonus giveaway event, and a bunch of goodies for players.
The Pixel Hero Event runs until June 9, during which time players will be tasked with saving Princess Aurora of the Pixel Kingdom. Of course, players will be rewarded for their bravery with Pixel Coins and they'll need a place to spend them. So, the Pixel Coin Shop is also open, ready for all players' shopping needs.
During the celebrations, players can also create a Mega Burning Project character (1 per world) and earn 2 level-ups with every level gained from level 10 to 150. This will come to an end on May 19.
As always, full details on the event can be found on the MapleStory site.