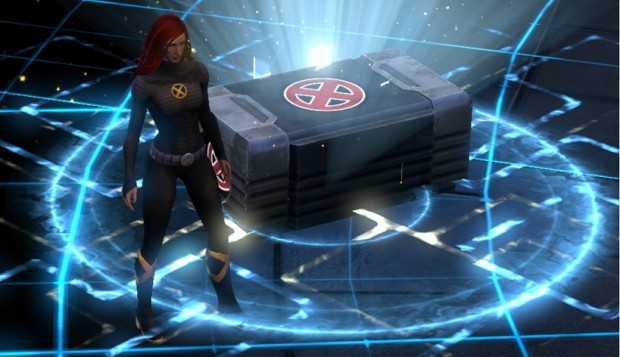 Whether it's form-fitting spandex, a suit of high-tech armor, or just the tattered remains of pants, clothes make the superhero. Not surprisingly, Marvel Heroes players covet those clothes, and Gazillion is about to make it a little easier to acquire them in-game.
Starting June 30, "players' chances of receiving costumes from a loot box will improve substantially," according to a post on the forums by Gazillion. Players will also earn Marvelous Loot Boxes at levels 5, 12, 15, 30, and every time they ding level 60. The costumes available in these loot boxes will rotate every few months.
Additionally, individual costumes will no longer be sold in the cash shop. Instead, you can acquire individual costumes from Moondragon with Marvelous Essence, which can be found in all loot boxes. Maybe the Hulk will finally be able to afford some pants that fit him.