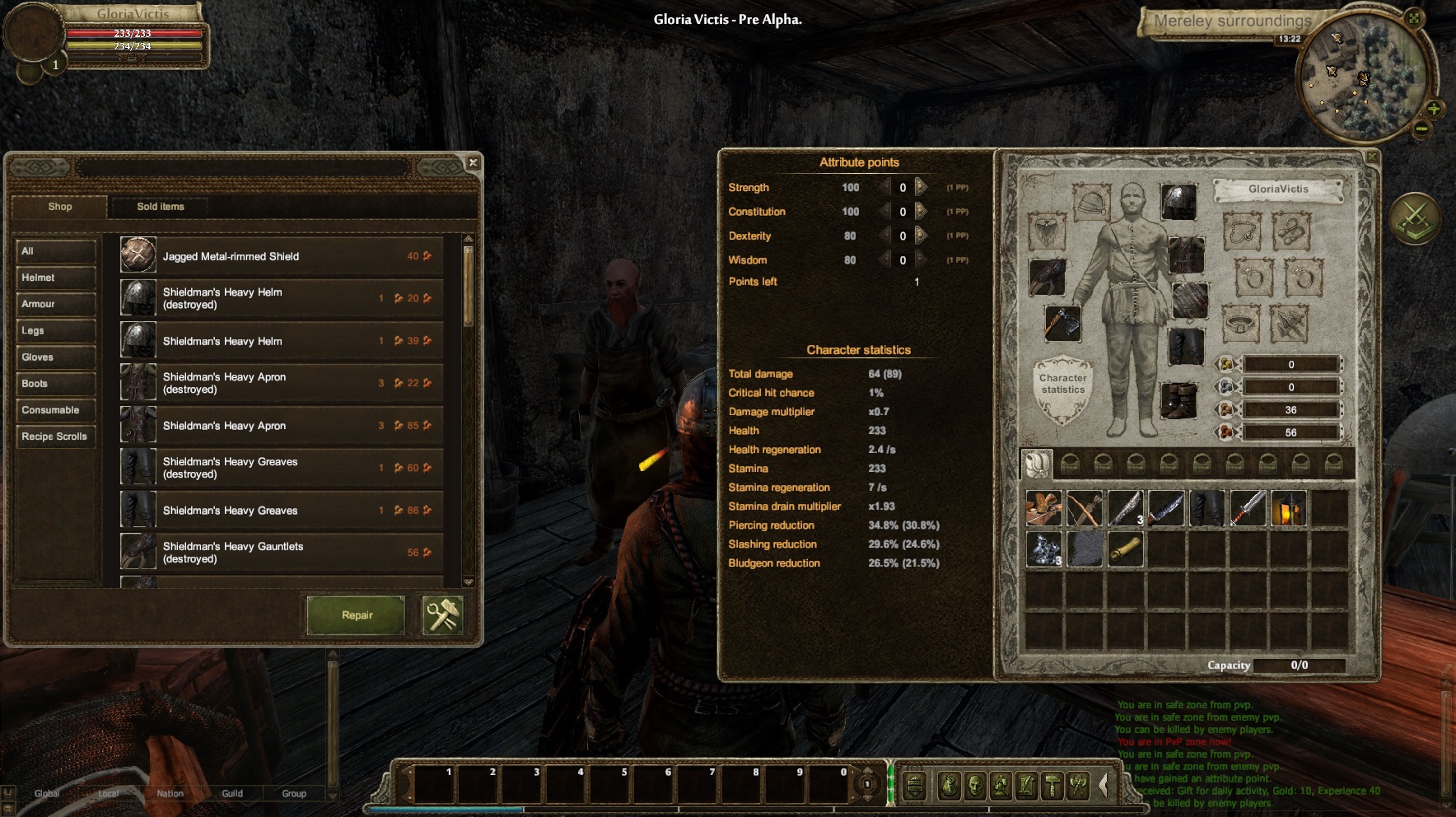 Black Eye Games has entered the final stretch on a series of updates designed to overhaul the UI of their MMO Gloria Victis. A recent progress update from the company indicates that final tests started a few days ago and that reworked inventory and guilds systems, as well as a new NPC shop interface, will be available within the next few weeks.
In addition to these upgraded systems, the devs also promise improved interface functionality with the implementation of features players have been asking for. These include additional bags and backpacks, a buy-back tab, and filters for NPC shops.
There is sad news, of course. Players will have to say goodbye to their characters, as the long-anticipated character-wipe is part of the deal. The sunny side of this is that new players can join the game without feeling too far behind.
More information about Gloria Victis is available on the official site.