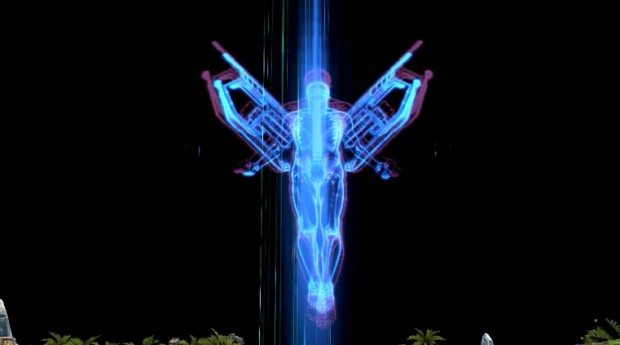 When a MOBA introduces a new hero, it usually tries to show off that hero in the best light possible. Maybe he'll mow down waves of enemies. Maybe he'll inspire his teammates to acts of greatness. Or maybe he'll just be a voice that raises the dead.
The newest upcoming Master for NCSoft's Master X Master got a video teaser today, in which he doesn't appear at all. Instead, you can witness a cute anime girl gunning down a tough soldier-boy — which is an anime-themed game in a nutshell — who then apparently gets raised from the dead to get revenge on his cute assassin.
It's not much to go on, but we presume it's a teaser for a new master — possibly named "Omen" — who can take another master's writhing corpse, pump a little life spirit (or whatever) into it, and return him to the fight. All before rigor mortis can set in, we hope.