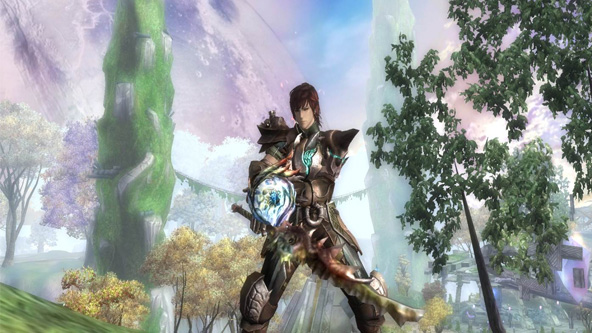 Steampunk-influenced MMORPG Argo Online is gearing up this April 10th, announcing that they are soon to head into their Closed Beta stage. The games development continues under a a new publisher, UserGames.com, with some fresh content and a couple of new systems.
In the 23rd century, a destructive 4th world war has left only two factions remaining upon the chaos that is the planet earth; the Noblian and the Floressiah. The steampunk influenced Noblian faction harnesses machinery as their form of warfare, while the Floressiah use the natural forces of the universe, creating a perfect dichotomy of Machine vs. Nature.
Argo features 16 different classes, giving players a decent amount of gameplay options from the get-go. Character creation features many changeable aesthetic values, giving each individual the opportunity to stand out as their own. Along with Guild Housing and a Castle War Siege system, Argo Online takes players and throws them into an in depth future world of mechanical and mystical turbulence.
Closed Beta sign-ups are now available at the Argo Online official website.