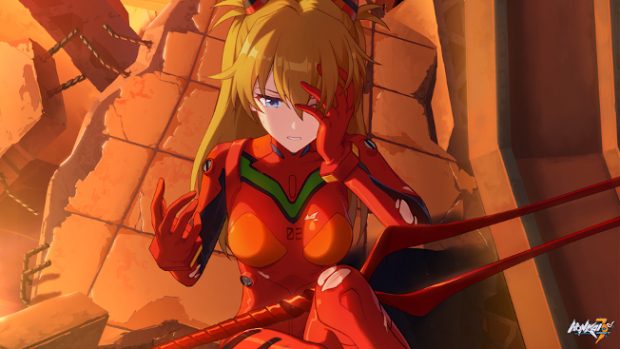 We may forget it sometimes, what with all the focus being on Genshin Impact, but miHoYo does actually have other games — admittedly, also with Impact in the title. In this case, we're talking about Honkai Impact 3rd. While it may not be talked about as much, that doesn't mean miHoYo isn't giving it any love. In fact, they currently have a special crossover collaboration featuring an anime classic: Neon Genesis Evangelion.
Based on the event's description — which reads a bit like an Evangelion episode — the angels have made their way into Nagazora, along with a girl named Mei (who looks a lot like Asuka).
During the event, players can grab special outfits similar to those worn by Eva pilots, as well as an improved one. Details on how to get both of them are available on the Honkai site. In addition, a 7-day login event will begin on Jan 22. The event lasts for a full month, so you simply need to log in seven days during that period and you'll be good to go.