Genshin Impact VA Elliot Gindi Admits To Sexual Harassment Allegations
Many are now asking that Elliot Gindi be removed as the voice for Tighnari.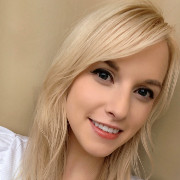 By Aspen Pash, News Editor
Posted: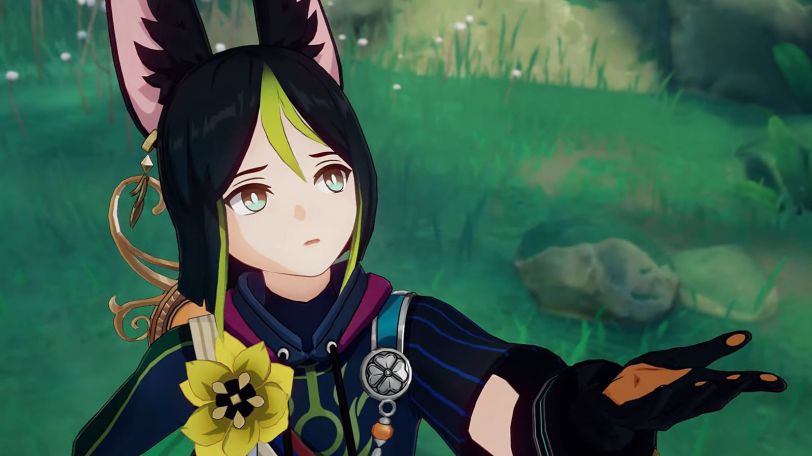 Trigger Warning: This page includes descriptions of the grooming of underaged individuals, threats of suicide, transphobia, and may be distressing to read.
The Genshin Impact Community is a unique one when it comes to its interactions with the in-game characters' voice actors. Many Genshin VAs stream on Twitch and interact with their fans there, on Twitter, or even on their personal Discord servers. It's a special connection. These VA's are looked up to and hold a great responsibility to always treat their fans with respect and to never use their platform as a place of power. However, not every VA holds these values; The EN VA behind Genshin Impact's Tighnari, Elliot Gindi, just admitted that the sexual harassment allegations are true.
The allegations gained traction when one of Elliot Gindi's main Twitch and Discord moderators posted a Tweet that highlighted and displayed Discord messages from the victims who came forward. The document is long with multiple instances of grooming. While the VA himself has admitted all of the screenshots and chat logs are true as well as his threats of suicide if a victim came forward, he denies doing anything with anyone underage. "I was not "waiting" for someone 15 to turn 18. I flatly rejected them." He wrote in his TwitLonger apology.
#Tighnari's ENG VA Elliot Gindi is
- a p*do
- tr*nsphobe
- sexist
- groom*r
- able*st
- emotional abuser&blackmailer who threatens s**cide to get his way
- has sexual relations w/ teen fans
- continues to lie about it#genshintwt
Read the doc here: https://t.co/xQf7CThbAd

— (❁´◡`❁) Matty (@FretCore) February 8, 2023
Here is a brief summary of the information and accusations that the document covers:
• The first post is from a then 17-year-old telling a Discord mod how Tighnari's VA used their past trauma to get closer to them. The user also said that while Tighnari's VA will deny it, they "made [their] age very known".
• A victim explained their discomfort with feminine pronouns, which Gindi ignored repeatedly as he continued to feminize them. Then, in a voice call, the voice actor said he would "kill himself" if this message got out.
• The VA allegedly told that same person to strip in video calls.
• Gindi allegedly made a fake discord account for future calls, an account that has since been deleted
• He allegedly showed one victim, a minor at the time, his genitalia.
• There was an alleged contract where one victim could only get with girls but not guys, as he constantly fetishized lesbian relationships.
• The VA allegedly made a comment about waiting for a 15-year-old person to turn 18, a claim he denies in his apology post.
• Gindi allegedly constantly deleted chat logs in an attempt to hide his messages and actions.
Since this news came to light, many Genshin Impact content creators as well as other Genshin Impact voice actors have posted Tweets of their disgust and their support for every victim that was brave enough to come forward, and to those who suffered in silence.
Disappointed and angry. I have removed the stream with Elliot and will no longer be associating with him. I refuse to give someone like this a platform in any way. To use your power this way over fans is disgusting and shameful. My heart goes out for the victims of this situation

— Zach Aguilar (@airzach) February 8, 2023
Like many of my peers and the community, I am thoroughly disgusted by Elliot's actions. The victims' bravery is so very important here, and I stand in support of them. My heart goes out to them, but even so it feels so woefully insufficient.

— Cory Yee (@CoryYee) February 8, 2023
Now, many people are hoping that Hoyoverse will step in and remove Gindi as Tighnari's VA, similar to how they removed the Chinese VA for Oz after it was reported that he was accused of adultery and manipulating his fans for sexual favors. It was later found that he was indeed having a relationship with his fans during his marriage. Chris Faiella, a voice director working on Genshin Impact, said that he was "doing everything that [he] can, using what limited power [he has] to rectify this situation and will absolutely inform the folks a miHoYo."
I personally would like to champion the ones who stepped forward and brought all of this to light. Trust that I am doing everything that I can, using what limited power I do have, to rectify this situation and will absolutely inform the folks at miHoYo.

— Chris Faiella (@ChrisFaiella) February 8, 2023
Our hearts go out to the victims and we thank you for your bravery.
Got a news tip? Contact us directly
here
!
---
About the Author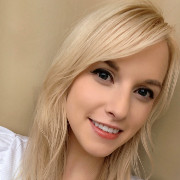 Aspen Pash
,
News Editor
Aspen is an avid gamer and Twitch streamer currently residing in Japan. She is most attracted to games narrative design and is a huge fan of player choice in games. If Aspen is not playing games, she is most certainly writing about them.
---
Read Next
You May Enjoy