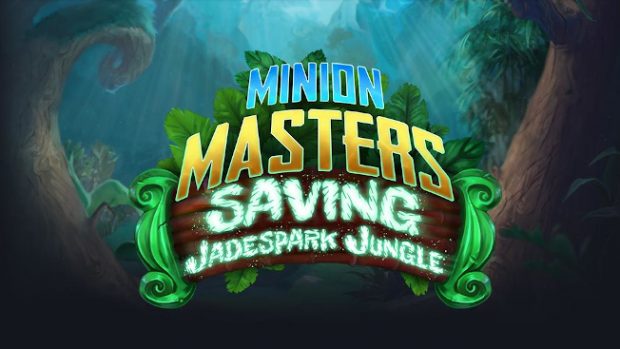 In just a little under a month and a half, another update will arrive in Minion Masters, taking everyone to the Jadespark Jungle. The High Inquisitor of the Chapter of Burning Fist has designs on the jungle and it's up to the Zen-Chi to stop her from taking over their home.
Not a lot of details have been revealed about the new update beyond the bit of information presented above. The reason for that being that Betadwarf has decided to dole information on the expansion bit-by-bit — with the next reveal being about a week away. What we do know is that there will be a new battle pass (costing 1875 Rubies). The battle pass grants people access to 125 tiers of rewards, expansion tokens, two new Legendary Master skins, and more.
The update will also include at least ten new cards — two of which you can currently view on the game's site, new skins, new emotes, and more.