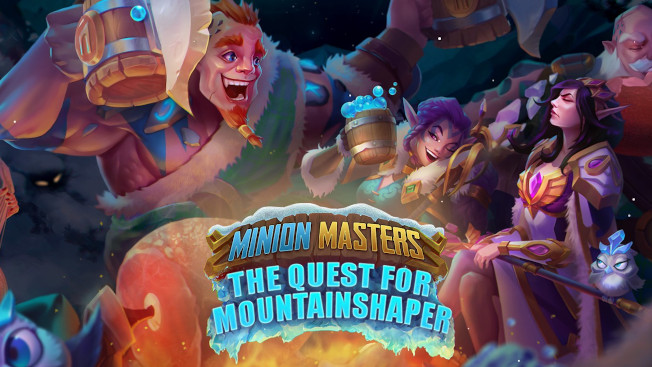 When Minion Masters' next Battle Pass Expansion releases in just over two weeks, it will bring several new cards to the game, along with other features. Of course, BetaDwarf wants to get players excited for the new content, so they've begun rolling out teasers for the new content — including some of the individual cards.
So far, six of ten cards have been revealed, with plans to roll out information on four more over the next ten days. (They're really drawing this out.) Among the most recently revealed are the Caber Tosser — which is pretty much what it sounds like, a caber is being tossed, the health and healing spell Glenn's Brew, and the completely alliterative minion Fergus Flagon Fighter. This minion is tied to the other two cards and uses bladed mugs in his base attacks — a rather interesting weapon of choice.
Another bit of information that's been revealed on the new update is a map of the Highlands. There's not a lot of information on it yet. Just two places of note — Tunnel Town and Baerkirk. Of course, as with the cards, more information is promised at a later date — in this case, seven days from now. If you'd like to keep track of the reveals as they happen, you can find all the countdowns on the expansion page on the Minion Masters site.