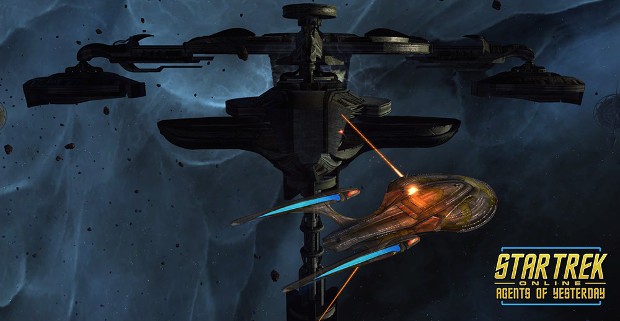 The Mirror Invasion is back in Perfect World's free-to-play sci-fi MMO Star Trek Online. The return is part of a limited time event that will run until September 15, when maintenance begins.
Those who participate in the 5 player, cross faction event will earn a choice of marks for the queued event and can run a new reputation project to earn a variety of rewards. These include Dilithium, Marks, and a Admiralty Card. Marks are earned by closing portals — which will open around the map, allowing ships from the Mirror universe to cross into the regular one. Marks are rewarded based on player performance.
Once a day, players will also be given a Multidimensional Transporter as a reward for participation in the event. 14 Transporters can be turned in via the Reputation System in order to receive 50,000 Dilithium Ore, 500 Fleet Marks, 250 Marks, and the Admiralty card.