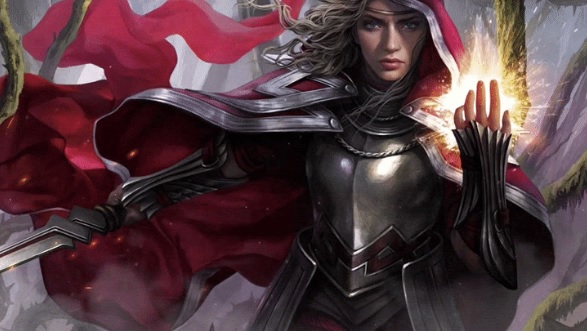 "That's still in beta?" is a running joke here at MMOBomb, where games launch into a free-to-play open beta and seem to stay there forever, despite feeling like fully launched titles practically from the get-go. Magic: The Gathering Arena, admittedly, had a few hiccups early in its public phase — remember not being able to challenge friends? — but that, and more, have been addressed, and the game is almost ready for its formal full launch.
MTG Arena officially launches on Sept. 26, along with the Throne of Eldraine expansion, which is set on a plane "where Grimms' Fairy Tales and Arthurian legends collide." The official trailer is embedded below and, well, it looks more like something we'd expect from Hearthstone's wackiness than the more "serious" Magic: The Gathering.
Right now, you can still get into the open beta and try out the Eldraine Courtside Brawl before Sept. 9 to have your first go at the expansion's new cards before their official launch. In addition, just logging in before the launch date will nab you an exclusive Fblthp avatar and card back.