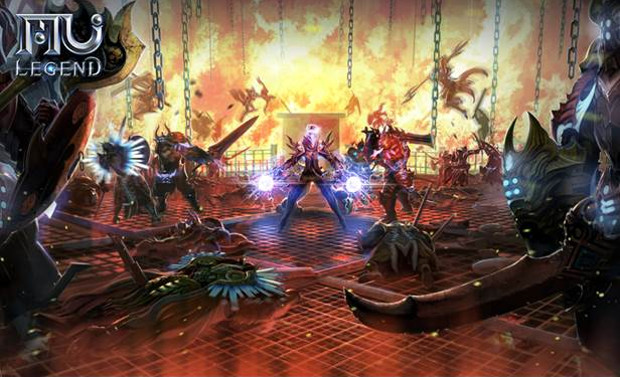 Today, WEBZEN released the Chaos Castle update for MU Legend, adding the PvP mode of the same name from MU Online to the game. The new mode forces fifty players to fight each other until only one is left on the map — while avoiding the edges of the shrinking map.
The mode is available every day between from 14:00 to 15:00 and 22:00 to 23:00 server time.
In addition to the new mode, the update also includes improvements to the guild system, an increased maximum guild level, and more. It also includes a new Enchatment Protection system allowing players to avoid the destruction of certain items.
WEBZEN is celebrating the launch of the new update with a series of events, including an enchantment discount event and a Transcendent Stone Giveaway. The Legend of Dice event also makes a return and will last for a month.